As told to Nicole Audrey Spector 
I joined the Marine Corps when I was 17 years old. I was eager to enlist because I wanted an escape from my broken, often chaotic home. I felt that the Marines could give me a sense of belonging and pride. My experience with recruitment was great from the start. The recruiting office working with me while I was still in high school gave me more emotional support than my family did. 
A new world of freedom opened up to me once I became active duty. Unlike at home, where I lived under very strict rules about what I could eat imposed by my mother, I was able to eat whatever I wanted — and I loved it. But eating high-carb and high-calorie food more often made it hard to stay under the military's maximum weight requirements — even though I was extremely physically fit.    
To be sure I wouldn't weigh more than was allowed, I did way too much cardio and took laxatives. My female roommates and I bonded over what I now realize was disordered eating behavior. For the two weeks before weigh-ins, we would practically starve ourselves, do cardio morning and night, sweat out as much as we could in the sauna, and pick out laxatives together. 
We didn't really think anything bad of it at the time. Disordered eating and overexercising was common practice and seemed like an almost normal way to cope with our anxieties ahead of weigh-ins.  
After weigh-ins, my female colleagues and I would close out our two weeks of basically starving ourselves by binge eating fast food. It was a celebration. 
Over the years, I began to binge privately, too. And eventually, I started purging by making myself throw up. Basically I would eat a huge meal and then feel terribly guilty. Anxious thoughts would flood my brain: I won't be the leader I need to be. I'll lose the reputation I worked so hard to achieve.
I remember getting on the scale after I binged, then getting off, purging and then weighing myself again. I'd usually lose just an ounce or two after purging, but even this small drop in weight made me feel like I was back on track with my goals and could breathe easy again.
I didn't hear much discussion of eating disorders in the Marines, and I had no idea that I was suffering from bulimia nervosa. Mental health services were available to me, but I never even thought to seek them out. I thought I was simply doing what I had to do to survive and thrive.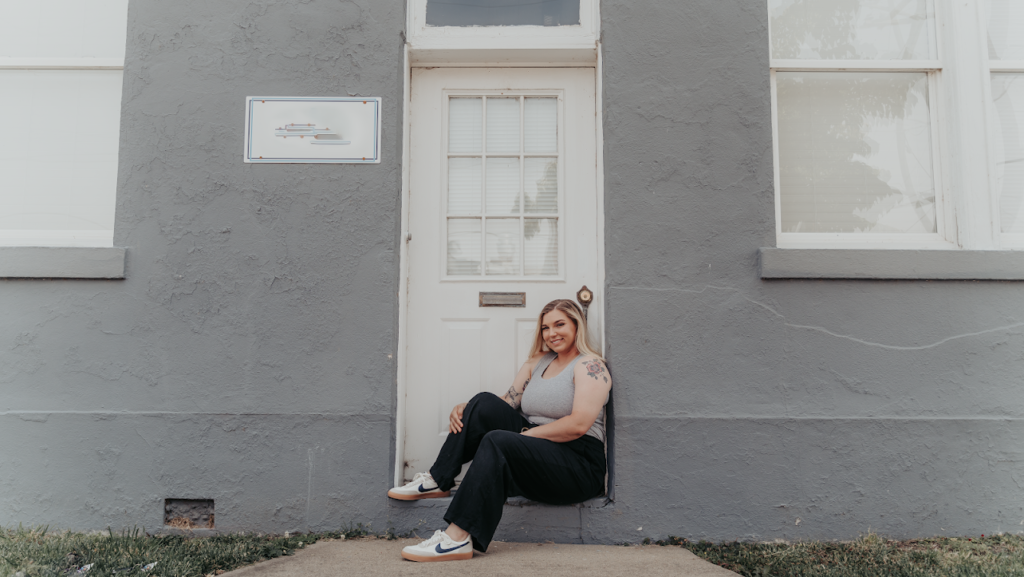 The act of binging and purging felt not only like a way to best manage my weight goals, but also like a way to gain control during stressful times. When my now ex-husband and I separated, I became a single mom and had no family support. How I ate and expelled food felt like the one aspect of my life that I could really take charge of, without anyone or anything else getting in the way. 
I was deeply embarrassed about it, so I kept my bulimia a secret from everyone. I avoided talking to a therapist because I worried that if I sought help, it would mean something really was wrong with me. I felt it would be proof that I was weak and underperforming. 
But my belief that I could handle and hide my eating disorder began to crumble. I did start to underperform at work. It became clear that, whether I liked it or not, I needed to talk to a mental health professional, which I was able to find through the Marines. 
A therapist diagnosed me with bulimia nervosa and major depressive disorder. I was put on antidepressants, which helped a lot, but the therapist didn't specialize in treating people with bulimia, so I was referred to a civilian therapist who was. We did great work together, but it soon became clear that I needed more help to recover. 
I was referred to a treatment facility that offers a partial hospitalization program for people with eating disorders. I got approval from the Marine Corps to take off — while remaining active duty — for a few months to go through the treatment. The program was life-changing. I really learned what bulimia nervosa is and how to treat it. 
I'm now going through outpatient care and continue to learn ways to cope with bulimia nervosa so that I can heal my body and mind. I'm very open about my eating disorder now, and I'm no longer ashamed of it. I'm also so grateful that the Marine Corps allows me to get the care I need. I hope other women in the military know that help is available, and that they won't be punished or viewed as weak for seeking it. 
Though I'm still active duty, I plan to transition to the VA to pursue a career in nursing so that I can work with others living with eating disorders. It's a bittersweet time — leaving a career that has given me so much, to embark on another. But I'm excited for this new beginning.  
Not only do I hope to help people in general struggling with eating disorders, I also hope to enlighten women in the military to the fact that help is available. Sometimes, we just don't know the resources that are there for us — or even that we need them.  
Have a Real Women, Real Stories of your own you want to share? Let us know.
Our Real Women, Real Stories are the authentic experiences of real-life women. The views, opinions and experiences shared in these stories are not endorsed by HealthyWomen and do not necessarily reflect the official policy or position of HealthyWomen.