The role of a military spouse or partner can be very challenging since life can change with little to no notice. The uncertainties that come with the military lifestyle can affect your overall well-being — and our Ready, Healthy & Able program is designed to help you prioritize your mental and physical health while you face them.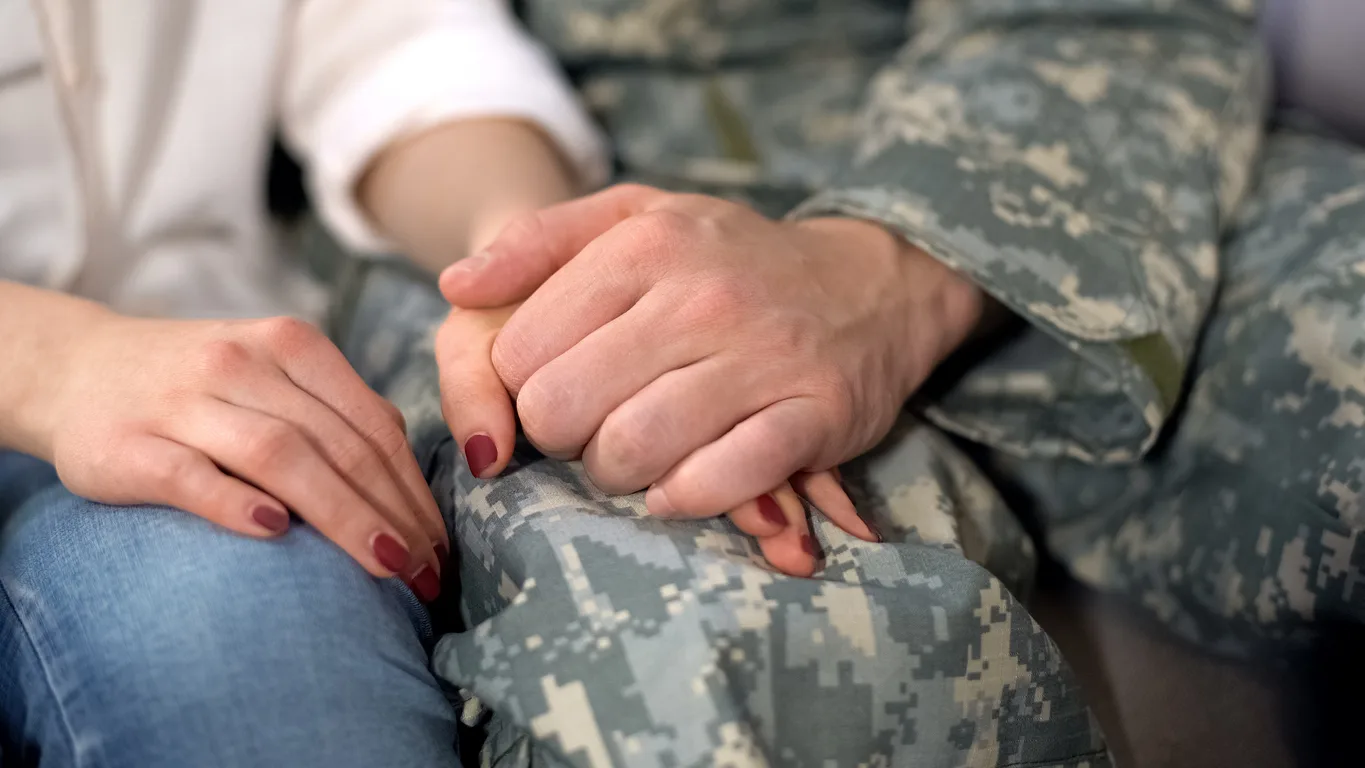 Many military partners experience mental health challenges from the stress of military life
Read More »
Resources for Military Partners
Read through our list to help navigate and understand the resources available to you and your family — from mental health services to managing PCS and everything in between.
Military.com is a news and resource website that provides easily accessible information for military members, veterans and their families The spouses tab covers a range of topics such as deployment, PCS, relationships, military benefits, military spouse jobs, spouse and family education, military spouse appreciation day, PCS podcast and so much more.
National Military Family Association has been on a mission to stand up for, support and enhance the quality of life for every military family through bold advocacy, innovative programing, and dynamic and responsive solutions. The NMFA information and resources tab offers a variety of resources for military families such as adoption, childcare, Covid-19, deployment, EFMP+Special needs, kids education, licensing and certification, military family news, marriage and divorce, paid family leave, and policy issues.
Tricare is the healthcare program for uniformed service members, retirees and their families around the world. This website can help spouses understand their healthcare coverage and provides resources and information on plans and eligibility, finding a doctor, military hospitals and clinics, what is covered, cost, life events, forms, and claims.
Mental Health Care for Military and Families – Give an Hour Give an Hour's mission is to develop resilient individuals and communities; to grow their social impact through responsive, scalable, individualized mental health programs aimed at closing access and delivery gaps to mental health care. Give an Hour proudly serves the military, veterans and their loved ones.
Military OneSource is a Department of Defense-funded program connecting service members and their spouses to practical and proven information and resources and helping families overcome challenges, reach their goals and thrive.
In sickness & in health: Promoting healthy lifestyles for military spouses Military Reach supports military families by mobilizing research into practical applications that can help when military families and spouses are exposed to unique stressors that can compromise their health.