As told to Shannon Shelton Miller
My husband and I were in our mid-30s when he told me he wanted to join the military. Let's just say I was against it.

I knew what the life of a military spouse entailed, and at that time, I had a career as an attorney and was looking to climb the ladder. But in the end, my love for my husband won out, and he became a chaplain in the U.S. Air Force. 
I'll never forget my reaction when he told me we were moving from our home in Atlanta to Offutt Air Force Base in Nebraska. The attorney in me wanted to know more about the place, so I searched the location on Google Earth.

All I saw was cornfields.

My mind immediately jumped to self-care — how would I take care of myself in a place that appeared to be rural and possibly disconnected from what I might need? As a person of color, our location was a particular concern — would we be welcome in this new place and have access to the resources we'd need to thrive? Could I find someone trained to do Black natural hair in an area that might not be very diverse? Would I be able to access quality healthcare?
Eventually, during our first station in Nebraska, I was able to find my favorite spaces for self-care, but 10 months into our stay, we were moving again. This time, we were going to be stationed two hours outside London, England, in a very small village. We arrived just four months before Covid hit. Working from home and navigating a PCS during a pandemic took a mental health toll on both of us.
When I learned about the move to England, my first thought — besides "here we go again" — was wondering how I'd go about finding the things I needed. I thought of creating a directory and social network to serve that purpose, and realized the easiest way to get resources to others was through their phones. I began doing the research on what it would take to create an app, and I made it happen. (Once I set my mind on something, I just bulldoze right through it.)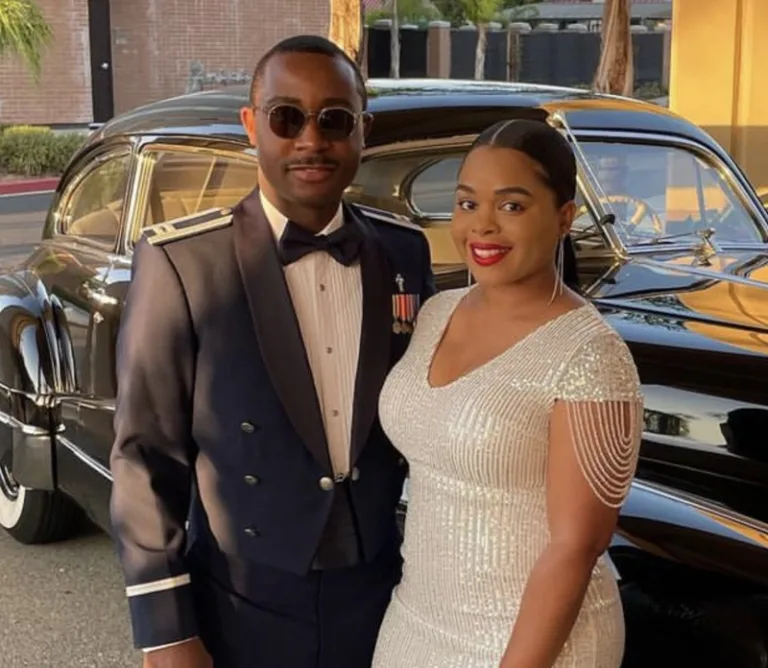 Although anyone is welcome to use the app, I designed FindMe Mobile specifically to help connect underrepresented and diverse military families to the resources we need with each move. I think of it like a modern-day Green Book that helps people of color and diverse families know where they'll feel welcome. The resources are vetted because they're submitted by members of the community, and I added a social networking component that allows people to talk to each other in real time. There's also the bonus of allowing people to promote their own businesses.
While developing the app, I was working as a contract specialist for the 48th Fighter Wing in England. My leadership got wind of the app and what I was doing as a chaplain's wife: hosting events for spouses and a podcast about mental health. I was also leading conversations in the squadron and on base about race and racial discrimination, because the pandemic and the murder of George Floyd were taking a major toll on many people's mental health. 
Base leaders thought I would be a good candidate for the NAACP Roy Wilkins Renown Service Award for all the work that I was doing in the community. The award recognizes those who support civil rights in the armed services and civilian workforce, and serve as a leader or role model by promoting the advancement of all military and affiliated members. I am so honored that I won.
There are many things we can't control in military life, so I want to do what I can to make it easier for underrepresented  members and their families to have some control over the few things that are in our reach, such as where we shop, where we receive care and how at home we feel when we move to a new place.
With every move, I have to make sure I'm taking care of myself and not pouring from an empty cup, because that's harmful not only to your own mental health, but your family's mental health as well. I hope my work can help other spouses and families keep their cups full, too.
 
Have a Real Women, Real Stories of your own you want to share? Let us know.
Our Real Women, Real Stories are the authentic experiences of real-life women. The views, opinions and experiences shared in these stories are not endorsed by HealthyWomen and do not necessarily reflect the official policy or position of HealthyWomen.