As told to Nicole Audrey Spector 
I'd wanted to join the military ever since high school. My interest was driven by my passion to serve and to give back. After struggling by working three jobs and not having the ability to afford a college education on my own, I knew the military would be a natural step so I could not only serve my country, but also be able to go to college. 
I enlisted when I was 22 and became an all source intelligence analyst. This was back in 2010, when the Don't Ask, Don't Tell ban (DADT) — which forbade lesbian, gay and bisexual people from revealing their sexual orientation — was still in effect.
I hadn't been completely open about my sexuality to my family, so I was used to keeping my identity as a lesbian a secret. Still, the pressure from the military to hide my true self was a heavy burden. It caused me great emotional distress to know that if I shared about my sexuality, I could not only be dishonorably discharged from the military but also would be unable to uphold the Air Force's core value of integrity first. But I was determined to stay focused on my service and not let DADT get under my skin. I kept it all together even after one of the worst things imaginable happened to me: I was sexually assaulted.
Because I was intoxicated at the time, and, possibly, because it was such a huge trauma to endure, I only have a dim and scattered memory of what happened that night. I recall meeting a man, also in the military, and going up to his dorm. I was adamant that I would not have sex with him. Not only was I not attracted to him (or men in general), but I was also a virgin. I was raised in a very Christian household, was Christian myself, and wore a purity ring to express my commitment to staying a virgin until I was married, or, at the very least, in love. 
I remember trying to get away from him and telling him to stop over and over again. The rest fades into oblivion. I woke up the next morning back in my dorm, feeling totally numb inside.
Next, I did exactly what rape survivors are told not to do: I took a shower. I just wanted to erase the residue of this stranger and all that he'd done to me. And I felt overwhelming guilt, believing, however falsely, that the assault would never have happened if I hadn't been drunk. I felt like it was all my fault.  
That day, I took off the purity ring and stashed it away. I was ashamed that this most precious part of myself, this part I had been saving, had been violently stolen. 
In the following days, I filed a police report, endured a rape kit test, and took the morning after pill. I told the entire story of the assault to the cops and that information was shared with the higher-ups in the military. The biggest question everyone had for me was why I didn't scream and run away. I explained that I had done everything possible to break free from my attacker. But they implied that I hadn't done enough, or, what's worse, that I was lying altogether.
To drive the point home that I wasn't lying, I wanted to tell them that I was a lesbian and had no sexual interest whatsoever in men, but DADT forbade me from safely speaking my truth.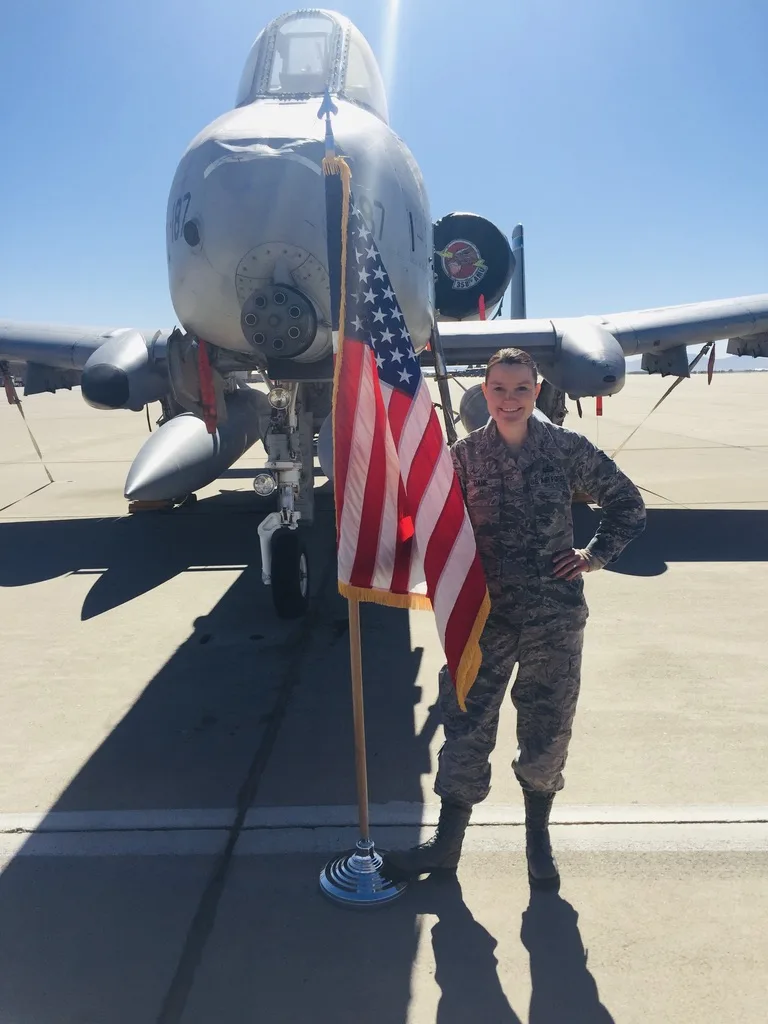 Immediately after I reported my assault and the investigation started, rumors spread within my unit that I was on a witch hunt and determined to destroy my attacker's career and marriage. When I asked attorneys how to talk about my sexual orientation on the stand, they told me to plead the fifth. 
To this day, I still don't feel like anyone I told at the time believed me.
But as terrible as the sexual assault was, I have to say, the forced silence of DADT was the worst thing I experienced while serving in the military. DADT was repealed in 2011, but by then, it had already deeply hurt me and so many others.
Six years into my service, in 2016, I decided to leave the military. I'd reached a point where I felt that my service was not valued and that I could more effectively support and build out  LGBTQ+ rights within the military from outside the institution.
I went to grad school and eventually became the executive director and CEO of the Modern Military Association of America — a nonprofit organization dedicated to advancing fairness and equality for the LGBTQ+ military and veteran community. It was a life-changing job, and one that allowed me to meet so many other people who had been wounded by DADT — including veterans who'd been dishonorably discharged because of it.
There are still many people in favor of DADT and some who wish it had not been repealed. I received tons of hate messages from trolls who would rather see me dead — because I'm gay and speaking out — than have me help make positive change for the LGBTQ+ military and veteran community.
But I will not stop my advocacy work and I will not stop telling my story — even though it means putting myself in a vulnerable space on a regular basis and having to relive the trauma of the sexual assault and the DADT silencing.
There is a lot more work to do to protect the interests and integrity of LGBTQ+ military service members, veterans, survivors and their families. But I — we — won't give up. Every hate message I receive is a reminder that I still have an important job to do.
Have a Real Women, Real Stories of your own you want to share? Let us know.
Our Real Women, Real Stories are the authentic experiences of real-life women. The views, opinions and experiences shared in these stories are not endorsed by HealthyWomen and do not necessarily reflect the official policy or position of HealthyWomen.